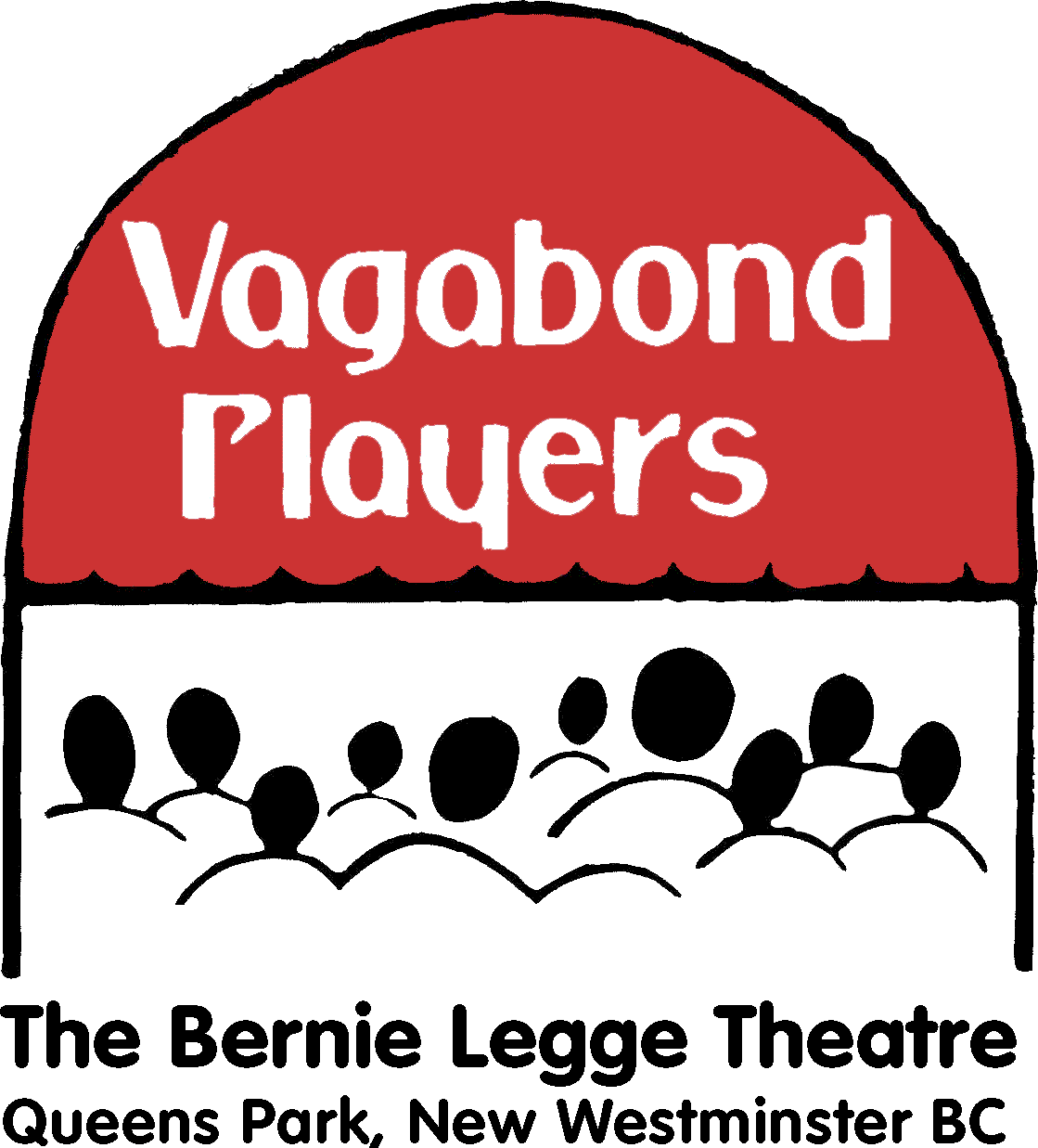 at The Bernie Legge Theatre
Volunteering
Vagabond Players has been a major contributor to community theatre for over 80 years and we want you to be part of our next 80 years. Your generous support makes possible the stability, growth, and development of Vagabond Players - the oldest and longest-running theatre company in British Columbia. It helps us to fulfill our goal of producing high quality theatre with hands-on learning experience in all aspects of production and management relating to the performing arts. Your gift of time helps our club survive and flourish.
Volunteer Opportunities
Production: acting, directing, stage managing, costuming, props

Set Creation: design, construction, painting, decorating

Technical: lighting, sound and/or operation

Front of House: house manager, box office, concession, usher, 50/50 ticket sales
To volunteer you must first become a member of Vagabond Players. If you have questions on volunteering, please contact us at inquiries @vagabondplayers,ca.
​
​
Membership
Anyone participating in our productions or volunteering with front of house must first become a member. The membership form can be downloaded here. Adult Membership: $15, which is good until July 31st of every year.
Benefits
Your membership entitles you to...
​
Vote on all club matters at General Meetings

Receive the Vagabond Players' newsletter and notification of all club activities including auditions and meetings

Participate in all shows and events

Complimentary admission to one performance date of your choice for that season. Choice may include our opening gala night performance and post-show reception.
While volunteering as Front of House staff for two shifts during a production, members also receive the following:
Complimentary admission to the next production. You can volunteer for more shifts to earn additional complimentary tickets.

Complimentary coffee and tea during your shift.
While participating as cast or crew in a production, members also receive the following:
Two complimentary tickets to that production valid anytime during the run

Two complimentary tickets for you and a guest to the next Vagabond Players production

Complimentary coffee and tea during rehearsals and performance nights

Complimentary wine and food on our opening gala night
​
General Meetings
By participating in our General Meetings, you help to shape the decisions that affect how we operate. General Meetings are typically held on the

third Monday of every month

(except July and August) at 7pm at The Bernie Legge Theatre.
​
or mailed to:
Vagabond Players
PO Box 51075
8697 10th Ave.
Burnaby, BC
V3N 2S9
​
​