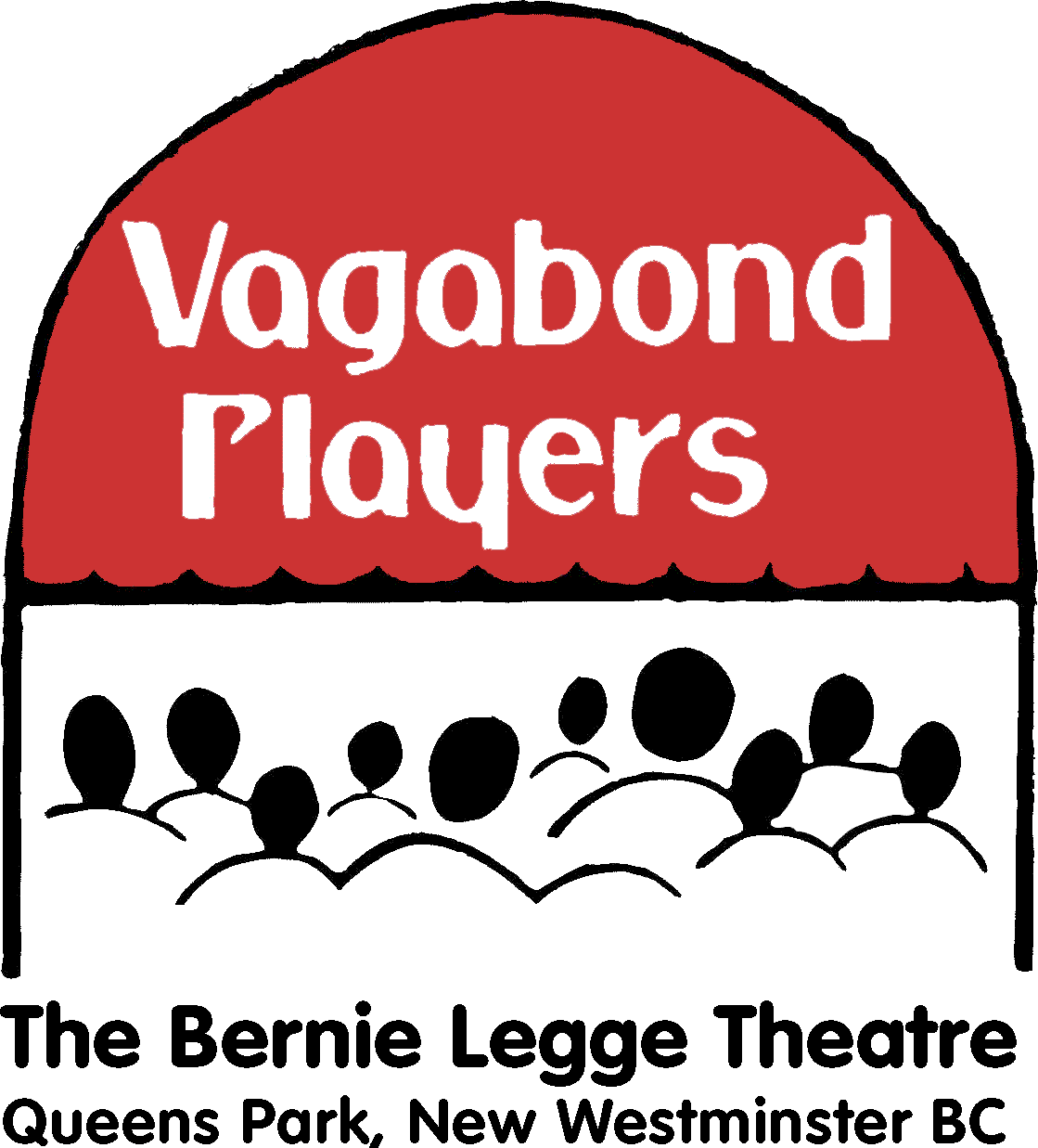 at The Bernie Legge Theatre
​
A brief history of Vagabond Players...
Vagabond Players is the oldest community theatre in British Columbia. The origins of the society go back to 1922 with the Unity Club at St. Aidan's Church. In 1937, the members of this club formed the current society, picking the name "Vagabond Players" to avoid their being confused with the St. Aidan's youth group and because they didn't have a permanent home for their productions. In 1950, the City of New Westminster furnished the Vagabond Players with its current home, which was a run-down former Fisheries Provincial Exhibition Building. Initially intended for theatre storage, the members of the club decided to fix the building up as a theatre, and in January 1951 the first production, Strange Bedfellows, was staged.
During the past 80 years, the Society has presented over 350 productions, including many classics and premieres of locally written plays. Several well known people have trod these boards including Dolores Kirkwood, Ed Harrington, Bruno Gerussi, Bernie Legge, and Raymond Burr. Constant improvements have been made to the theatre over the years, all done through the volunteer efforts of members of the club with assistance from the City of New Westminster. The jewel of a playhouse you see today is the result of thousands of hours provided by several generations of Vagabonds all totally committed to the theatre that they love.
​
​